SportWeb.Club is more than a digital platform; it's a groundbreaking hub for passionate sports lovers, essential updates, and a sustainable marketplace to buy and sell preloved sports equipment.
SportWeb.Club is the Evolution of Sports Communities and Sustainable Marketplaces. In today's digital age, where immediacy reigns supreme, the world of sports has seen a transformative shift. Gone are the days when sports were merely about attending games or watching them on TV. Enter SportWeb.Club — a game-changer in the digital sports realm.
A Global Sports Community Awaits
The ethos of SportWeb.Club revolves around connection and engagement. It's a platform where sports enthusiasts converge, not just as passive consumers, but as active participants.
Engaging Forums: The heart of any community lies in its conversations. Whether you're dissecting a controversial referee decision or analyzing an underdog's performance, our forums are buzzing with lively discussions. It's like your favorite sports bar, but online, and open 24/7.
News and Updates: In the fast-paced world of sports, staying updated is crucial. SportWeb.Club serves real-time scores, news, and updates, ensuring you never miss a beat.
Exclusive Content: Our exclusive interviews, in-depth analyses, and behind-the-scenes peeks pull you closer to the heart of the action. Get perspectives that mainstream sports channels often miss.
Selling and Buying: The Green Sports Revolution
Amidst engaging sports content, SportWeb.Club pioneers a sustainable shift in how we view sports equipment.
Turning Gear into Opportunities: All of us have, at some point, bought sports gear that's gathered dust. Instead of letting it be a forgotten purchase, turn it into an opportunity. List it on our platform, and find it a new home.
Purchasing with Assurance: On the flip side, if you're on the lookout for equipment, browse through listings with complete transparency. This isn't your typical e-commerce experience; it's community-driven, ensuring quality and reliability.
Championing Sustainability: Every transaction on SportWeb.Club is a step towards a sustainable future. Instead of contributing to the ever-growing environmental crisis with more production, we're encouraging reuse, promoting eco-friendly sports practices.
Features That Elevate the Experience
We've woven in features to ensure a seamless experience:
User-Friendly Interface: Whether you're listing an item or looking for game updates, the experience is intuitive. Say goodbye to cluttered interfaces and hello to smooth navigation.
Trust and Safety Protocols: We've put in place robust measures to ensure the security of our users, guaranteeing safe transactions and fostering a respectful community environment.
Declutter, Earn, and Empower
SportWeb.Club doesn't just benefit you; it empowers the broader sports community:
Make Sports Accessible: By listing and purchasing on SportWeb.Club, you're ensuring that sports remain accessible. Your listed baseball glove might help a budding player practice harder, and that tennis racket you purchase could be the reason someone else can invest in their training.
SportWeb.Club: More Than Just a Platform
It's a movement. It's the evolution of sports communities. It's the green revolution the sports world desperately needs. Whether you're a passionate sports follower, an amateur athlete, or someone just looking to declutter, SportWeb.Club has something for you.
So, join us. Dive into discussions, make informed purchasing decisions, and be a part of a global initiative that cherishes and respects the essence of sports. Welcome to SportWeb.Club, where every interaction is a testament to our love for sports and our commitment to a sustainable future.
What Sets SportWeb.Club Apart?
Beyond being a space for sports enthusiasts to share stories and updates, SportWeb.Club also allows members to put up their unused sports gear for sale, reaching a vast audience that appreciates quality and affordability. Here's why SportWeb.Club is fast becoming a go-to destination:
All-In-One Sports Community: From personalized dashboards to real-time scores and exclusive content, stay connected with everything sports-related.
Sell, Buy, and Exchange Gear: SportWeb.Club provides a targeted space for selling or buying second-hand sports equipment. It's the ultimate platform to find the right buyer or seller for your sports gear.
User-Centric Design: Quick load times, easy navigation, and a seamless experience, enhanced with a hassle-free ad listing process to sell or buy sports equipment.
Eco-friendly Approach: Give your sports equipment a second life, promoting sustainability and recycling.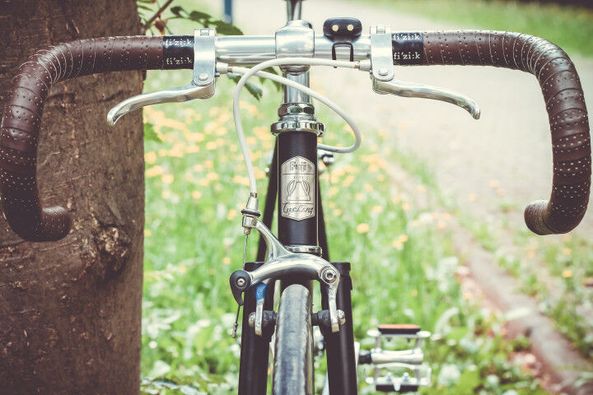 Selling Your Sports Equipment is a Breeze
Transform your unused sports gear into an opportunity. Here's how:
List It FOR FREE: Simply register, click on 'Add Advert + Product', fill in the details, and make your listing live in minutes.
Sell It and Ship It: Once sold, pack your item and ship it. You can use our private chat to communicate with the buyer, arrange payments, and share details.
Get Your Money: We don't charge commissions. What you sell for is what you get.
Want to Buy? We've Got You Covered
Discover a plethora of sports gear at your fingertips:
Find It: Choose from various sport categories available on our platform.
Buy It: Register, contact the seller, and clear any doubts. Make your payment securely.
Get It: Track your package and receive your desired sports gear without a hassle.
Support the Global Sporting Community
By engaging on SportWeb.Club, you're not just getting updates or trading gear. You're contributing to a broader sporting community, making sports more affordable and accessible. You're also ensuring that sports equipment doesn't go to waste, championing the cause of sustainability.
Final Call to Action
Whether you're looking to discuss an iconic sports moment, want to clear out your garage filled with sports equipment, or seeking that perfect preloved gear for your next match, SportWeb.Club is your destination. Connect, share, sell, buy, and thrive on SportWeb.Club, where every sport enthusiast finds their niche.